Internal Self Storage Units
Our internal self storage units offer a quality, stable temperature
environment to store your furniture, household effects and personal
items. Whether you are between homes, downsizing, renovating,
decluttering, preparing your home for sale or reclaiming your spare room
now the kids have moved out, we are sure to have the perfect unit for you.
It's easy to see why homeowners and professionals in the Adelaide Hills
choose us for both large and small storage units.
These individual lock-up units are located inside large insulated purpose built sheds to eliminate the risk of moisture or heat damage to your valuable assets. That combined with the watchful eye of 24hr CCTV and monitored alarm security provides the ultimate peace of mind for you, the storer. You lock your unit and you keep the key so only you can access your space and with our flexible 7 day access hours you can safely and conveniently come and go as required. Our loading areas into these units are all concrete based and undercover to avoid the interference of inclement weather.
| | | |
| --- | --- | --- |
| | Small Items or Boxes Only | 1.75m x 1.25m x 3.0m high |
| | | 2.40m x 1.25m x 3.0m high |
| | 1 – 2 Rooms or De-cluttering | 2.80m x 1.80m x 3.0m high |
| | 2 – 3 Rooms or 1 – 2 Bedroom Unit | 3.80m x 1.80m x 3.0m high |
| | 3 Rooms or 1 – 2 Bedroom Unit/Home | 3.90m x 2.00m x 3.0m high |
| | 4 Rooms or 2 Bedroom Unit/Home | 3.85m x 2.45m x 3.0m high |
| | 4 – 5 Rooms or Small 3 Bedroom Home | 3.70m x 3.00m x 3.0m high |
| | 5 – 6 Rooms or Average 3 – 4 Bedroom Home | 3.85m x 3.45m x 3.0m high |
| | 7+ Rooms or Average 5 Bedroom Home | 4.40m x 4.30m x 3.0m high |
Actual unit dimensions may vary. Use as a guide only.
Use our calculator to estimate out how much storage you will need.
Keeping your furniture safe
When storing your furniture it is important to ensure the environment is secure, clean, protected against pests and insulated to reduce any risk of heat or moisture exposure.  With all those boxes ticked it's a matter of determining the best unit size for your needs, and our experienced staff are on hand to help you with this. Whether you are looking to store just a few items or a full home of furniture we will have a unit to suit your needs. With roller door units available, you can feel confident we can store all types and sizes of furniture and vehicles.
Small storage units are ideal for personal storage.
If you are traveling for an extended period of time, opening your home up for
inspection to sell or maybe as an Airbnb, then you may be looking to store your personal
items somewhere safe outside your home. Maybe you live in a high risk bushfire area and
want to keep your memorabilia, photos and documents safe over the summer months.
Our internal small storage units are perfect for this and you will only be paying for the
space you need.
Our business helping your business.
Whether you like a clean, clutter-free office, need somewhere to store business promotional
products or excess stock, we are here to help. Maybe you work from home with an online
retail business and need somewhere to store your products? With our flexible access hours,
security and a range of unit sizes, including shelved units, we are sure to have the solution
to help with your business storage needs.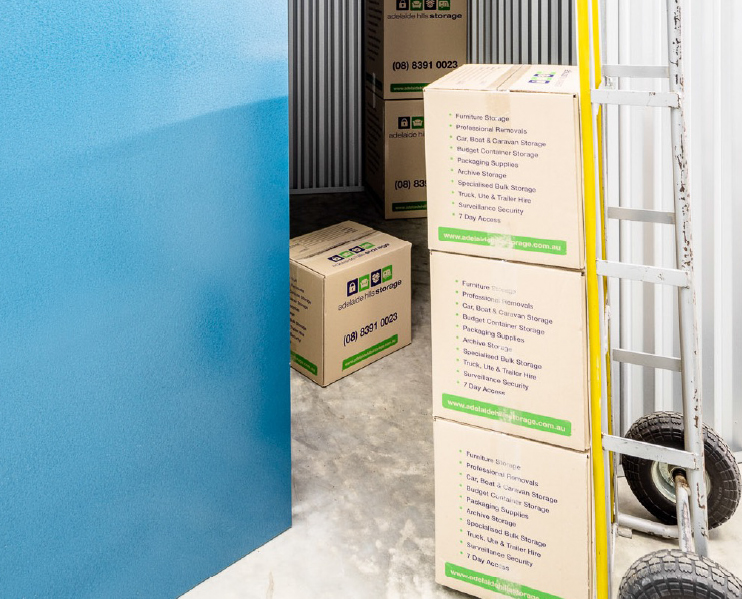 Pricing starts from $100 per calendar month which is the equivalent of just $23 per week.
Leave Your Phone Number, We'll Call You